Put Your Hunkered-Down Time to Good Use at The Monarch Apartments With Some Spring Cleaning
Quarantine life during the COVID-19 pandemic can be stressful, without question. It can also be downright tedious: You may well be going stir-crazy, overwhelmed by all the downtime and only willing to spend so much time binge-watching Netflix or Hulu.
If you're feeling a little on the antsy side at your decked-out Des Plaines perch at The Monarch Apartments, why not try tackling some spring cleaning? After all, there are surely some tidying-up projects you've let go undone too long, and now you've actually got some free time to roll up your sleeves and get to it. Furthermore, sprucing up and maybe reorganizing your place can refresh your surroundings and make sticking close to home more invigorating.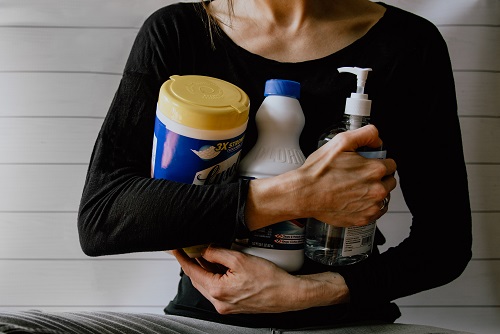 In this article, we'll run through some ideas for spring cleaning during this strange time of social distancing, when we're all a bit more homebound than we're used to!
Kick Things Off with a Good Old To-Do List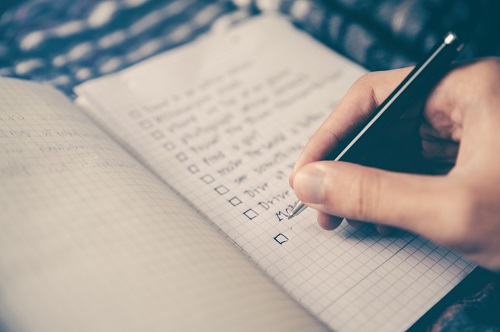 First things first: Come up with a spring-cleaning gameplan! If you've already got a to-do list, dust it off and make sure it's up-to-date. If not, start one: Do a walk-through of your apartment and identify cleaning, organizing, and fixit tasks in order of priority. Crack out the calendar, too, and start setting up timetables for daily and weekly goals.
Seek Inspiration
These days, both broadcast television and streaming services are overflowing with home-improvement and interior design shows. These can be great sources for specific, practical advice. From Tidying Up With Marie Kondo to The Great Interior Design Challenge to Ask This Old House, these programs can also simply serve as valuable general inspiration for getting up the gumption to start cleaning, rearranging, and tackling some DIY projects.
Get the Kids in on The Action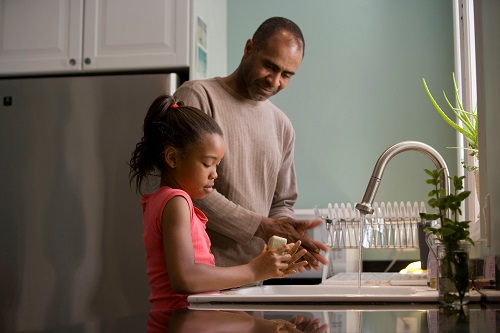 If you've got kids in the house, spring cleaning is a fine way to get them off the couch and doing something productive, not to mention lighten some of your own workload. If you're having trouble motivating them to lend a hand, think creatively: Suggest they post before-and-after pictures of their cleaning endeavors on social media, challenge them to make a collage illustrating your collective efforts, or try making tidying-up a game—or an all-out contest!
Get Yourself Going With the Right Soundtrack
Nothing spurs on your scrubbing, sweeping, and decluttering like music. Choose one of multiple Spotify playlists themed around spring cleaning, or go the old-fashioned route and blast one of your favorite albums: the Beatles, Maria Carey—heck, maybe even some Raffi classics, if you're including the younger crowd in your spring cleaning!
Arm Yourself With the Best Cleaning Tools & Supplies
Is your cleaning stockpile looking a little lean, or is that worn-out mop of yours letting you down? Learn about some highly rated cleaning products with a "cult following" in this USA Today roundup so you've got the best arsenal for tackling dust bunnies, stains, and grime!
Spice up the stay-at-home routine required by the coronavirus pandemic by diving into those cleaning and home-improvement projects that have languished by the wayside over the past year (or years). Our luxury apartments at The Monarch provide an elegant, super-comfortable home base for hunkering down in Des Plaines, Illinois, complete with amazing in-unit amenities such as granite kitchen countertops, custom walk-in closets, and a patio or balcony.
We hope we've offered a bit of inspiration for making the place look better than ever with some quarantine-time cleaning!