Stuck at home? Quarantine has been going on for a month now in the U.S., and it's natural to be feeling a little stir crazy— especially if you have kids. In case you're running out of ideas for how to pass the time, here are a few of our top suggestions, courtesy of your team here at The Monarch.
Play Some Favorite Games and Discover New Ones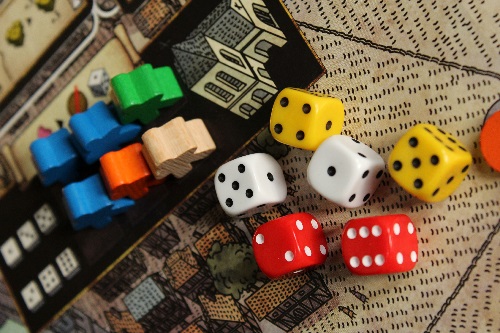 If it's been a while since you've dug into a good board game, you're probably among the many busy adults who just don't get around it most of the time. However, with quarantine keeping us all indoors, a good board game might be just what the 'boredom doctor' ordered!
If you're in the mood for a classic, you could rediscover an old favorite like Scrabble, or Clue. Additionally, there are plenty of great games that have hit the market in the last decade or so. Ticket to Ride and Carcassonne are some great places to start. For something out of the box yet still family-friendly, try Exploding Kittens.
Binge Like a Pro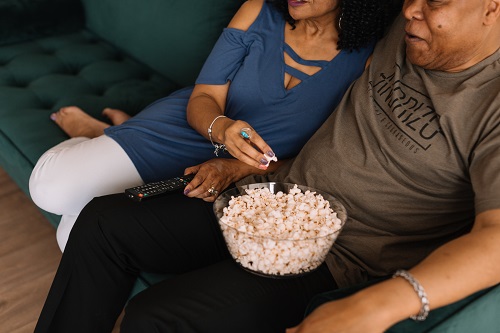 If there's ever been a perfect time to binge-watch a show, it's now! Plow through a beloved complete series that you watched back when it was on TV or discover a new one you missed! Here are a few ideas that will get you properly glued to the tube:
● Psych (available on Amazon Prime) or any of the many
● Star Trek series (available on CBS All Access)
● Parks and Recreation (for the first or fifth time, we won't judge)
In the mood for some adult-only time? People are loving Tiger King on Netflix for its sheer oddness. Ozark is another Netflix pick that's very popular (but very not kid-friendly).
Creative Cooking
This quarantine is forcing many of us to cook more, and you might find yourself needing to get creative with what's on hand. Mythical Kitchen's 3 Easy Rice Quarantine Hacks is an entertaining and informative watch.
What if you've just run out of a staple ingredient, like eggs or butter? Never fear: USA Today rounded up some of the top baking recipes that shine even with limited ingredients. We're talking eggless chocolate cookies, Nutella mug brownies (no milk or butter!) and more. Check out the whole list and find some inspiration!
Order Local Take-Out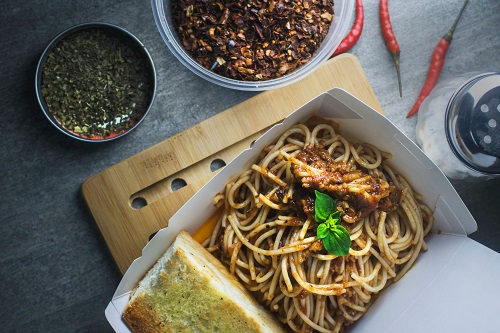 Even though sit-down restaurant service is closed, you can still enjoy restaurant-quality food at home. Here's a list of just some of the restaurants open nearby.
Restaurants by Northwoods With Carry-out, Delivery, Drive-Thru or Curbside
● Amazing Breads and Cakes – Pick-Up Curbside Delivery 8-2:30 847-376-8612
● American Wildburger – americanwildburger.com or 224-938-9772
● Buona Beef (Mount Prospect & Rosemont) buona.com Delivery, Curbside Pick-up, and Drive-thru
● Caruso's Pizza – 847-827-7171 carusospizzadesplaines.com Carry out and Delivery
● Charcoal Delights – Drive Thru Open 847-803-2777
● Countryside Saloon – Daily Curbside Delivery or Take Out- countrysidesaloon.com
● Culvers of Rosemont and Morton Grove – Drive Thru is Open
● Don's Dock Seafood 847-827-1817 donsdockseafood.com – Takeout
● Giacomo's Ristorante Italiano – mygiacomos.com or 847-390-7330
● Gibsons Steakhouse – 847-928-9900 Door Dash gibsonssteakhouse.com
● Giuseppe's Pizzeria & Catering – giuseppespizzeriacatering.com
● Jimmy Johns Niles (9641 N Milwaukee) – jimmyjohns.com, pick-up, take out, delivery
● Jimmys Resturant – Please Call-847-824-2778
● Katies Kitchen – Carry Out or Curbside Delivery – katieskitchenonline or 847-803-3544
● Longhorn Steakhouse – Take Out only 847-391-9860 longhornsteakhouse.com
● Mexico Restaurant – Delivery and Pick-Up and Door Dash 847-296-1611
● Moretti's Rosemont – Carry-Out, Curb Side Delivery Available – morettisrestaurants.com
● Slice n Ice – sliceice.co or 847-813-6003
● Rand Red Hots 847-699-0606 Drive Thru Open
● The Beacon Tap – thebeacontap.com or 847-715-2772
● Trezero's Kitchen & Tap – Take Out Grub Hub or Pick up 4-9pm trezeros.com
● Starbucks – Drive Thru Open
● Taco Maya tacomaya.com 847-813-5600 – Curb Side Pick-Up
● House of Szechwan – 847-699-3338 houseofszechwan.com delivery and carry out
● Boston Fish Market – 847-296-1111- Carry Out and Purchase of Raw Fish and Deli – Please Call
● Tap House Grill -Parking Lot Pick Up 847-813-9996
● Panera Bread Niles – Grub Hub,Curb Side Pick Up, and Drive-thru
● Portillo's Hot Dogs & Barnelli's Pasta Bowl 847-795-0600 portillos.com – Curb Side Pick-Up and Delivery
● Omega Restaurant & Bakery Niles omeganiles.com 847-296-7777 – Takeout
● Savory Crust Gourmet Empanadas Morton Grove 847-423-2273 savorycrust.com – Pick-Up
● The Works 847-724-0616 gyrosglenview.com – Pick-up
● Giordano's Des Plaines – Pick Up or Delivery 847-635-8550 giordanos.com
At the end of the day, if you've gotta be on lockdown, you may as well be on lockdown in style! The Monarch Luxury Apartments is a fantastic location with luxurious appointments and high-quality amenities. In case you're looking for a new apartment right now, check out what we have to offer and contact us for information about available units!