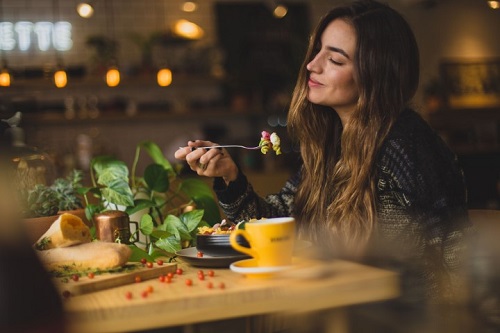 When it comes to checking out options for luxury living, there is always one thing on my mind: what's good to eat nearby?
From the perfect date night spot to local breakfast favorites, there is something for everyone near the Monarch. We've compiled a list of our top 10 favorite places to eat, so you can start trying out the most desirable fare in the Des Plaines area.
Hot Spots Near the Monarch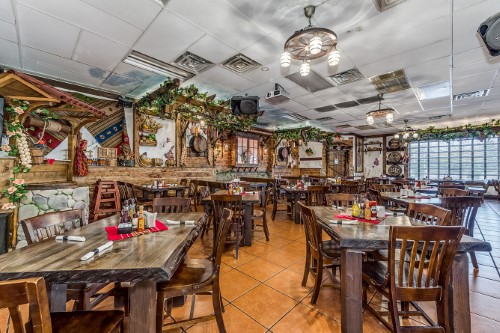 1.Restaurant Mehanata
If you've never had Bulgarian food, Restaurant Mehanata on Lee Street is the perfect place for your first time. Just a few miles from the Monarch, everything from the décor to the authentic dishes makes you feel like you've gone on an international trip to Bulgaria. From dishes like Mish Mash to Parlenka, plus their extensive wine list, you can be sure that you will have plenty to choose from (and plenty on your plate) while receiving friendly and attentive service when you visit this local Des Plaines gem.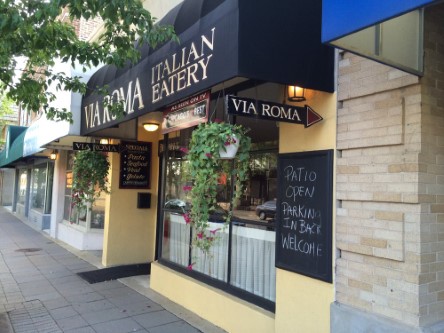 2.Via Roma
This family-owned joint is a lovely spot for a family night out. As wonderful as the luxury kitchens may be at the Monarch, Via Roma is always a good idea when you have a craving for Italian cuisine. A few of the commonly-asked for dishes are Mahi-Mahi Griglia, Coda Vaccinara, and Risotto Crema Di Scampi, all prepared to perfection and guaranteed to make your mouth water. Not far from the Monarch, it's ideal for when you want a relaxed dining environment that allows for BYOB.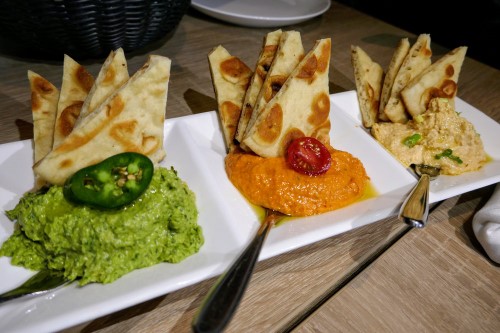 3.Plateia Mediterranean Kitchen
You just got home from work and feel like eating some exotic dishes. Perhaps your fridge is empty or you simply don't feel like cooking. We've all been there. A great option that is just a stone-throw away from the luxurious Monarch apartments is Plateia Mediterranean Kitchen. Only a couple miles down the road at North Milwaukee Avenue, you'll be able to enjoy some of the favorite dishes at one of the best Mediterranean joints in town. Taste the freshness of Halloumi or enjoy the savory flavor of Octapodi–it's worth the wait.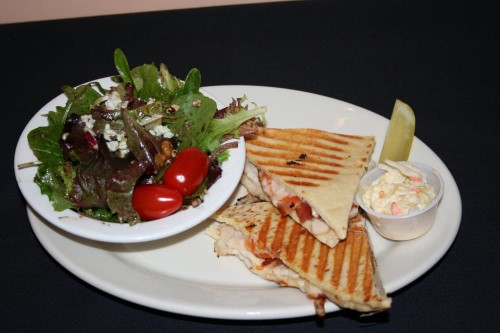 4.Club Casa Café
Charming and relaxed, Club Casa Café is located at the Des Plaines Golf Center on North River Road, only four minutes from your home at the Monarch. With outdoor dining and a variety of comfort-food style dishes, it's the perfect weekend location where you can enjoy American fare after playing some rounds of golf. The food here hits the spot after a perfect day outdoors—from the option of Blackened Norwegian Salmon in your choice of salad or the all-time favorite appetizer: Irish nachos.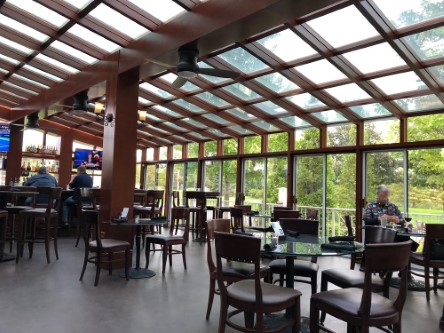 5.Jolane's Restaurant and Bar
If it's date night and you feel like going all out, Jolane's Restaurant and Bar is about 10 minutes away in Glenview and offers the classy charm you're looking for. The establishment itself is welcoming, but it's the dishes that draw you in and keep you coming back for more. From the Black Angus burger to the shrimp salad, there is plenty of delicious variety for you to choose from at this local favorite offering the most delectable European fare.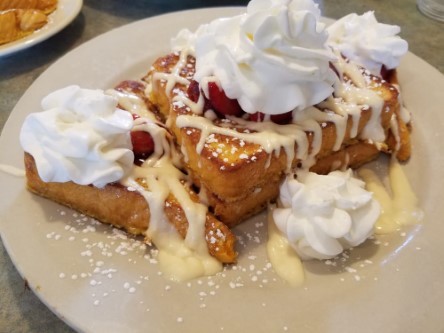 6.Des Plaines Pancake House
Who loves breakfast food? One of the best things about living at the Monarch is how close the Des Plaines Pancake House is. A six-minute drive will have you showing up for a post night-out brunch at this establishment that offers the most delicious pumpkin pecan pancakes, fluffy omelets, steak sandwiches, and a host of other morning treats you'll love.

7. Trezeros Kitchen + Tap
Are you looking for something upscale for your anniversary celebration or birthday meal? Around four miles down the road from your home at the Monarch, you'll find Trezeros Kitchen + Tap. Casual yet refined, you can relax while enjoying any of the menu favorites, which could include Chicken Marsala, the Veal Saltimbocca or the Shrimp Scampi, perfect to pair with Happy Hour wines.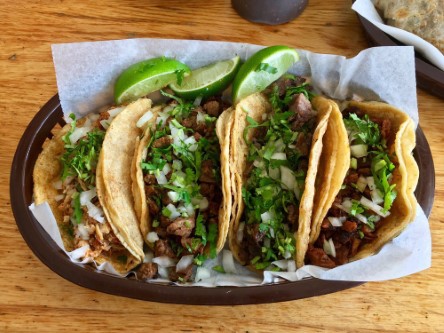 8.Mariachi's Tacos
There is always that moment when you MUST HAVE TACOS and it isn't always on Tuesday. Whenever you get the craving for authentic-tasting Mexican fare, a great option is Mariachi's Tacos on East Touhy Avenue. This local venue is where you can find delectable and affordable dishes to eat, ranging from carne asada to tacos al pastor. So whether you want to get take-out to bring home to the Monarch or stop and eat at this casual spot, make sure to keep this option in mind.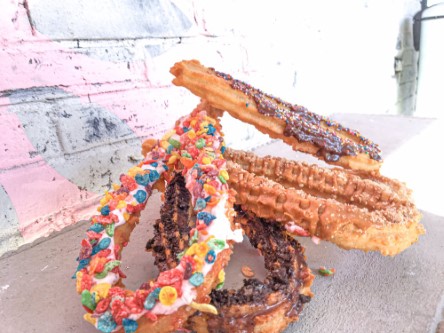 9.Churro Parlor
Do you have a craving for something sweet? Churro Parlor has the goods. There are fabulous Mexican-inspired options like Dulce de Leche or other unique flavors, such as Hazel & Berry White. Made from scratch and fresh when you order them, there's a reason why many locals will stop and "shop" for these churros. Close enough for your weekend craving but far enough that your daily diet isn't entirely made up churros, Churro Parlor is worth visiting.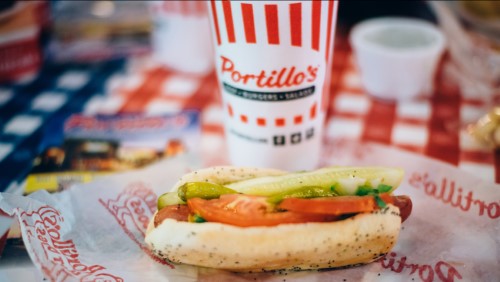 10.Portillo's Hot Dogs
A mere 10-minute drive from the luxury of your home, Portillo's Hot Dogs is the perfect place to call in an order for when you have a hankering for Chicago-style hot-dogs. Whether you do a late-night drive-by or you want to stay in at the Monarch, call the Dempster Street location in Niles for anything from the Char-grilled Maxwell Street Polish Sausage to the Bowl of Chili—both fantastic options.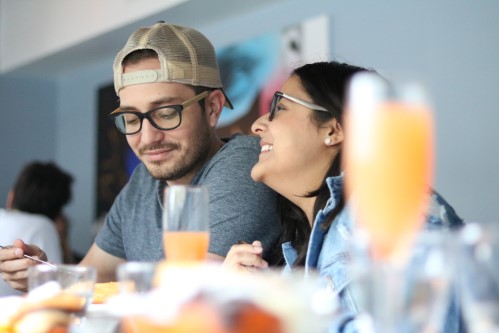 What's Your Pick?
Do you love a delectable churro every now and then? Is fine dining something you prefer? Fortunately for you, there are several great eats of every kind close to the Monarch. Let us know which one was your favorite!